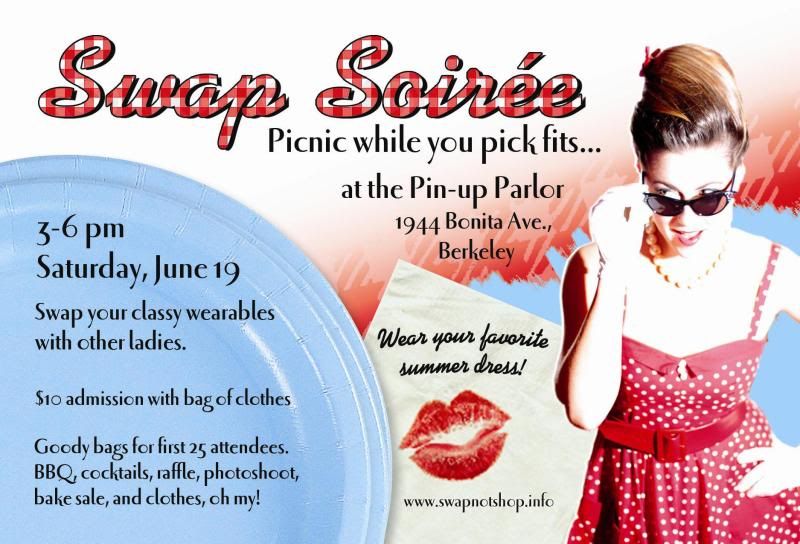 I'm sure you have a closet full of fashion that's absolutely stunning, but why keep the clothes hidden in the dark when someone else could be wearing it?
Come on over to the Swap Soirée, where you can picnic while you pick fits. Here, other ladies will be unloading their classy wears for you to dig through and you can take home whatever suits your fancy-or your fanny!
All it takes is a $10 admission plus a bag of your clean, gently used fashionable clothing. From there, you can grub on some BBQ while you browse through what other ladies have once loved. On top of that, we'll have cocktails, a bake sale, a raffle, and a photo shoot! Just make sure to come wearing your favorite summer dress, but if you don't have one yet, you just might find one at the swap!
Goody bags for the first 25 attendees, so make sure to come early.
XOXO!