If you stick around until the end of the event you will find piles of unwanted clothing items left behind. Instead of neglecting those poor duds, we like to have fun with it! What better fun than a Fugly Fashion Show? Why fugly? Well, it's not just ugly, it's F***UGLY!!! We encourage swappers to dig through the piles one last time and find the fugliest outfit they can come up with. We'll provide the music and the announcer, and you just rock the runway. Usually, we have found that fugly actually can look good!
Check out some fugliness from the past:
Our first fugly fashion show was way back in 2007. For some reason, we ended up looking like gangsta grandmas. It was an unspoken agreement that fugly equals gangsta grannies. To wear grandma clothes separately, or gangsta separately, isn't fugly, but when you put them together, it's hella fugly!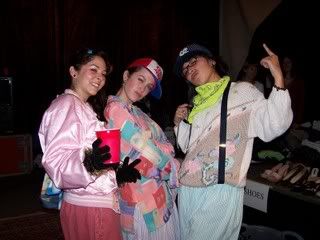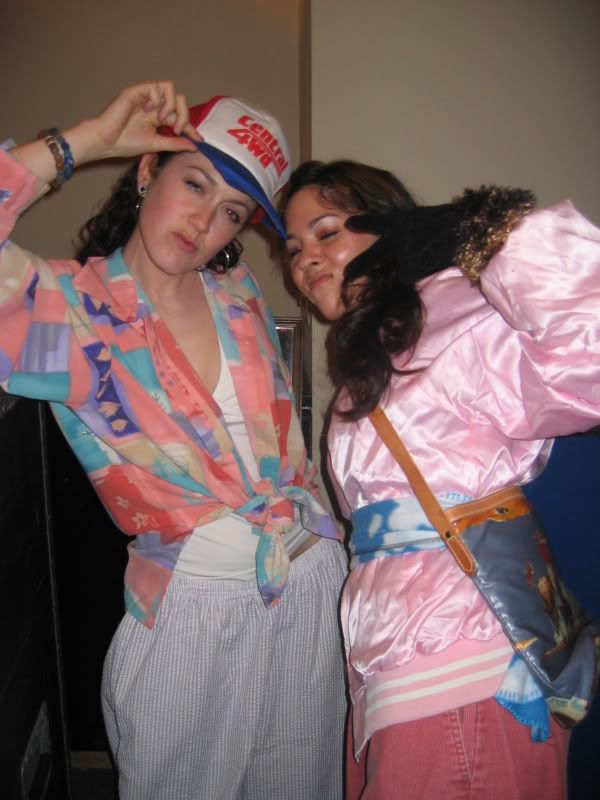 Chrystine from
TinaAndrina
joined in on the fun.
G-Ma Rockill with a red cup in hand...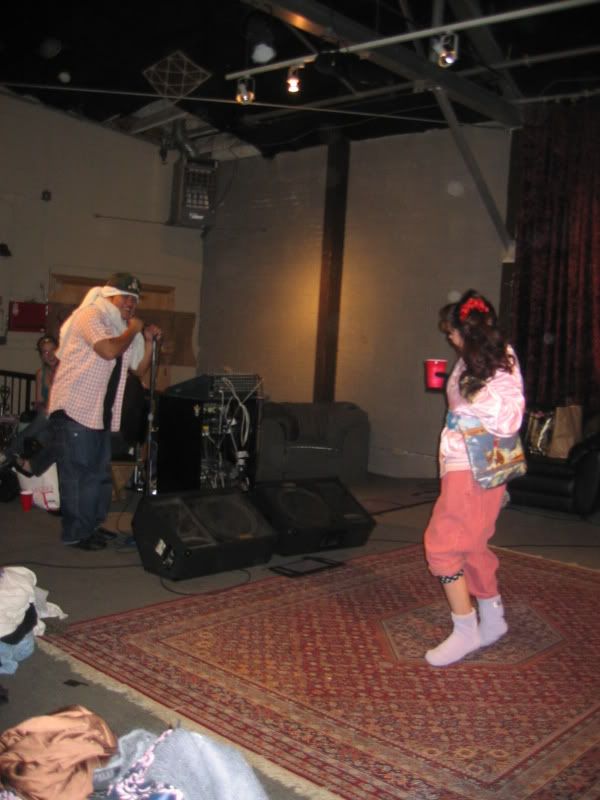 Melissa, making fugly look GOOD!